Who is Edward J. Nykiel Attorney & Counselor ?
Edward J. Nykiel Attorney & Counselor is a criminal defense lawyer prepared to help you with any specific legal issue you may have. He is available to provide answers that only a  criminal attorney can properly answer. He works hard to personally support his clients no matter the situation at hand.
Compassionate Attorney at Your Service
Ed Nykiel knows and understands that impending legal issues can be stressful and overwhelming. That is why he believes in treating clients with care and respect and giving them the full attention that they deserve. Working with Nykiel Law guarantees you:
A knowledgeable lawyer
Convenient office hours
Reasonable attorney fees
An attempt to take a legal matter into your own hands often negatively impacts the outcome. When a dedicated lawyer could be on hand to help and offer guidance, why risk such repercussions? Edward Nykiel is a criminal attorney with a law practice located in Wayne County. With practice areas that include criminal law, drug crimes, personal injury, traffic law, and more, Edward Nykiel will fight for your justice. Nykiel Law serves Wayne County and the surrounding Counties with a variety of legal services. Whether you need an OWI defense lawyer, Monroe County personal injury attorney, a Trenton OWI attorney, or Wayne County criminal defense lawyer, Ed Nykiel has the experience and knowledge to help you. To set up an appointment or learn more about his practice, call Nykiel Law today.
Edward J. Nykiel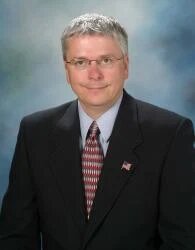 Attorney & Counselor
Pay your bill online here: